---
The Diamond Sūtra
Dzongsar Khyentse Rinpoche på YouTube den 31 marts kl 17


---
HH Karmapa's Spring Teaching 2022 • Authobiographical Praises by Mikyo Dorje
---
---
Amitayus practice – Ringu Tulku
Instructions & Transmission
Ringu Tulku Rinpoche has kindly agreed to give the explanation and transmission for the practice of Amitayus. The Buddha of Limitless Life, he is an emanation of Amitabha, and embodies a long and healthy life. Meditating on him also enables one to realize the immortality of mind.
---

---
---

---
Lydoptagelse og slides fra Zurmang Gharwang Rinpoches kursus den 19. og 20. august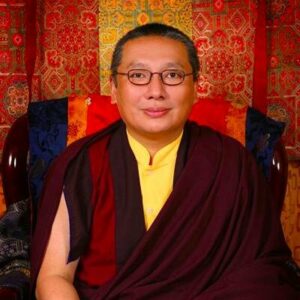 I weekenden 19.-20. august holdt Zurmang Gharwang Rinpoche et fantastisk kursus om Seven Point Mindtraining i Phendeling. Hvis du ikke kunne deltage i kurset, eller  bare vil genopfriske de dybe og knivskarpe instruksioner, så kan du hente  Steen Skovhus' lydoptagelse  og Gharwang Rinpoches Power-point slides fra kurset via linkene nedenfor.
Lydoptagelse  Power point slides
---
Kyabje Tenga Rinpoches reinkarnation er fundet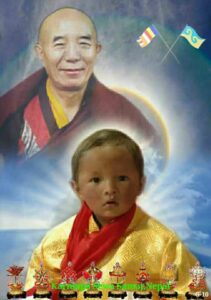 Over hele verden er der stor glæde over, at vores elskede Kyabje Tenga Rinpoches reinkarnation nu er fundet og genkendt.
Læs den fantastiske beretning, om hvordan det hele gik til, på Benchen klostrets hjemmeside. Historien, "An amazing story: Finding the reincarnation of Tenga Rinpoche" er i tre dele Part 1, Part 2 og Part 3.
Se YouTube video fra nonnernes vintersamling den 22. marts i Tergar, Bodhagaya, hvor H.H d. 17. Karmapa officielt genkender Tenga Rinpoche Yangsi .
Se også den fantastiske YouTube video fra en Mahakala-puja i Mahakala hulen i Bodhagaya.
Besøg Sangye Tashi Ling/Karmapatrust Facebook side, som løbende opdateres med ferske billeder og historier.
---
Nye videoer med Sangye Nyempa Rinpoche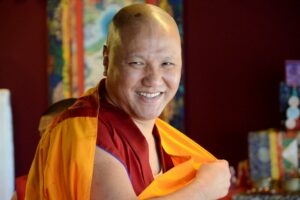 Et af vore medlemmer har gjort opmærksom på, at der på Benchen.orgs hjemmeside er links til vidunderlige, inspirerende forelæsninger, som Sangye Nyenpa Rinpoche gav under Guru Rinpoche Ritualerne i december 2016. Emnet er belæringer, som Sangye Nyenpa Rinpoche selv har modtaget fra Dilgo Kyentse Rinpoche, over Patrul Rinpoche (1808–1887) tekst "The Words of My Perfect Teacher". Tjek det!